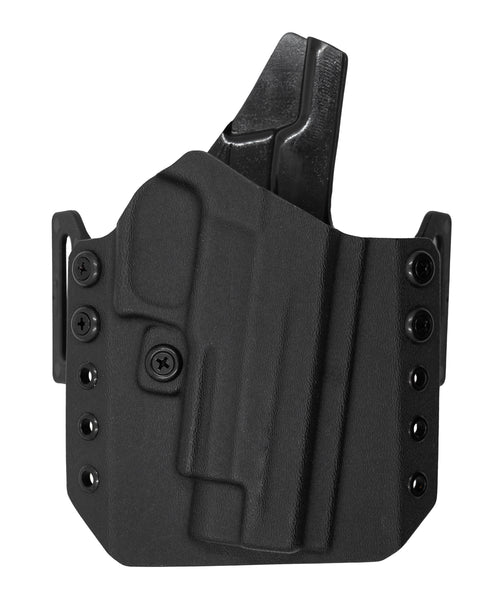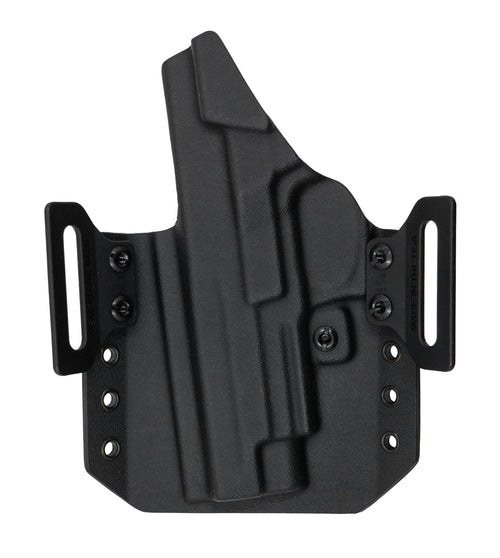 SPARA
You've asked for it, and now it's here! Our new SPARA holster features fully adjustable ride height and firearm retention.
It is designed to be carried outside of the waistband on the hip. This holster is precision formed, including 45° bends on both sides to ensure it stays nice and close to your body. This results in superior fitment and comfort. The SPARA comes standard with 1.75" belt clips (which will also accommodate smaller belts) as well as slight forward, adjustable cant to allow for a smoother, more ergonomic draw stroke and re-holster. So no need to buy any other products. This holster is not compatible with any G-code or Safariland products.
Looking for something similar but with an added layer of retention security? Check out our new MORA holster!
---