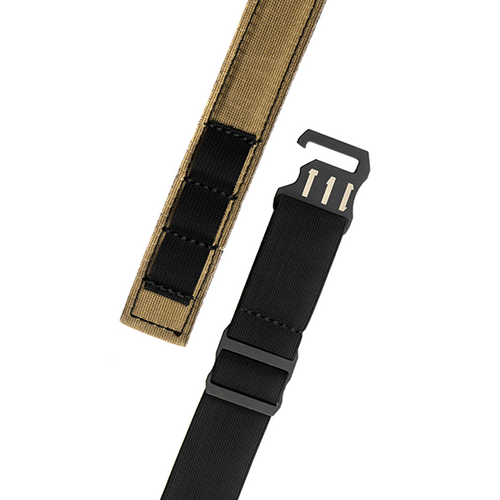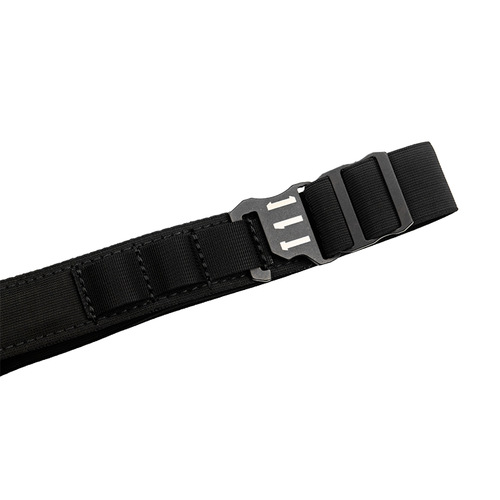 EDC-S BELT
Introducing our new EDC-Stretch belt!
A core tenet of our carry products is functionality and usability. We always strive to produce and collaborate on products that create the best and most reliable carry experiences. Our products are always made for shooters and by shooters. This belt is no different, it was made in conjunction with Hunter Constantine. A Grand Master competitive shooter and firearms instructor who lives the shooter's lifestyle.
The EDC-S belt is a new product that offers an improved IWB carry experience. This belt brings flexible and rigid together in perfect harmony. 
Designed to bring maximum comfort to an AIWB carry platform, we combined the best materials that allow the belt to conform around your body and adapt to your movement on the fly; all while staying rigid, stable, and consistent for your IWB carry tools.
With the minimalistic nature of this belt and its ease of use, you will find yourself more inclined to stay armed and ready.
Form-fitting to your body
Helps eliminate common hip and back pain that other stiff EDC belts can cause.
3 on-the-fly adjustment loops for when you need to make more dramatic size adjustments. No need to take the belt off either, you can adjust it while wearing it.
Reinforced Scuba webbing that maintains during daily use and abuse
Sleek minimalistic look with easy and fast functionality
Comes in 2 sizes, each adjustable to cover a large range of waist sizes.

Small 26-36
Regular 30-42
The features of the EDC-S belt are best experienced and maximized in the AIWB carry position. This belt was designed around AIWB! If you are looking for something that is a more all-around carry belt, please check out our Tier 1 Kore belt. 
---