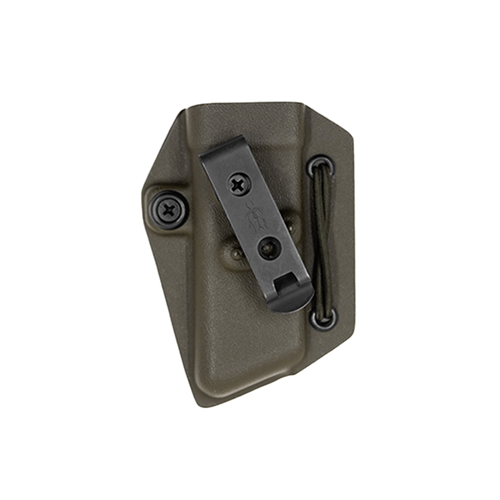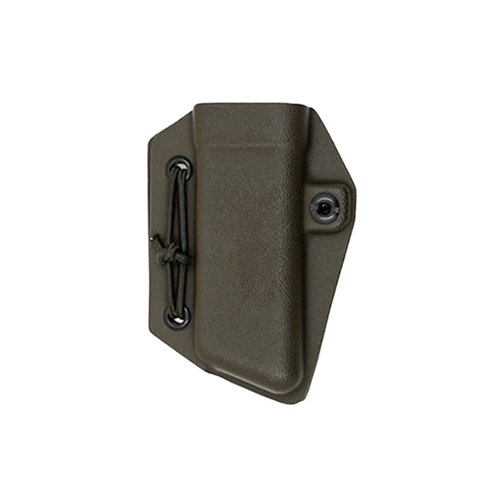 MSP PRO SERIES MAG ONLY
You get 1 magazine carrier with the purchase of your MSP PRO SERIES Holster. If you need more than 1, or you just need a great stand-alone mag carrier, snag it here.


Need the MSP PRO SERIES Holster? GET IT HERE
We are proud to announce our collaboration with 
Scott Jedlinski, from Modern Samurai Project on our first universal Surefire X300 holster.
Universal holster for pistols running the Surefire X300 weapon light

Move between pistols with one holster, as long as it has the X300 mounted to the front rail.

The slide side of the holster is fastened together with Shock cord rather than rivets. This ensures universal fitment across different firearms and adjustable retention.

2 piece appendix/strong side rig, designed for a more modular experience. 

Curved clip plane for more concealability and comfort, even if it's a larger firearm.

Fitted with our EZ Adjust system™ so your clips and concealment claw can easily be adjusted to fit your style of carry and concealment.

Pair this holster with one of our wedge packs and you are truly getting a modular and customizable experience. This way you can truly fine-tune your perfect purchase and consistent draw.
Due to the wide variety of different gun makes and models, we cannot guarantee 100% perfect fitment to all gun models. Different firearms will have variations in purchase and retention. 
Recommend purchasing our blue thread lock if you don't have some at home. 
When adjusting your holster we recommend Red Thread lock on the mag carrier and Blue Thread lock on the pressure stacks.
It's important that you regularly check hardware torque, weekly, on holsters that you use daily.
List of the best fitting firearms
1911
2011 (Includes Staccato, Triarc, Nighthawk, Wilson Combat, Atlas, Infinity with rails, Rock Island)
Glock 19/17/34
Glock 20/40
Glock Gen 5 40
ZEV OZ9/OZ9c
Shadow Systems MR920/918
S&W M&P 1.0/2.0 4/4.25/5"
S&W SD9VE/SD40VE
HK VP9/VP40
HK P30/P30L
HK P2000 and USP
FN 509/509 Tactical
FN FNS 9/40, FNX 9/40, FNX 45
CZ P10C/F
CZ P07/09 
CZ P01/SP01
SIG P320/X5/M17/M18/XCarry/Full size/VTAC
SIG P226/229/Legion Variants
SIG M11A1
SIG SP2022
Walther PPQ M1/M2
Walther PDP Full/Compact
Walther Q4 Steel Frame Full/Compact
Polymer 80 Gen 1-2
Beretta PX4 Full
Beretta APX
XD and XDM
Canik TP9SA/SF Elite
---